R.D Schuller Offers Jobs from $1,000 to $3,000,000
Residential & Commercial Remodeling
Bathroom & Kitchen Remodeling
Home Additions
Basement Finishing
And much more!
About Omaha's Best Home Remodeling Company
↓ Scroll down to read our Customer Reviews! ↓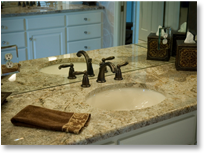 R.D. Schuller, Inc. is celebrating their 50th year in the business of residential and commercial remodeling. R.D. Schuller specializes in customer service and creative designs made to meet the customer's needs.
R.D. Schuller, Inc. - Where Quality is Not a Goal but a Given
Quality in construction.
Quality in details.
Quality in customer satisfaction.
Roger Schuller, founder and President of R.D. Schuller, Inc.,
has conducted general contracting, home remodeling, and carpentry work in the Omaha Metro area since 1973. The business is a small, owner-operated company, geared towards quality renovations and remodeling. R.D. Schuller has received numerous local, regional and state remodeling awards, including the "Best of Omaha Remodeling Contractor" for 2006, 2007, 2008, 2009, 2010, 2011, 2012, 2013, and 2014.
Roger D. Schuller - Founder and Owner
Jake Schuller - V.P. and Office Manager
Read What Our Satisfied Customers are Saying About Us
What can I say, everything that my wife and I dreamed of in our house, you brought to reality! You were the only Contractor we spoke with that truly listened to what we wanted, and the few times we were at a loss your teams where there to come up with out of the box solutions and some very cool ideas. You were fair and honest and moved on the timeline you agreed to…another rare thing in today's house remodeling world. You are the only builder we ever recommend to anyone who asks us about our house, and plenty continue to ask us about our home to this day. We look forward to working with you and your teams again in the future! If you are booked, we will wait versus finding a lesser Contractor. Thank you for giving us our forever home.
Sincerely,

Doug and September Krussel

Roger,
Working with Roger and his crew was a pleasure. When he arrived to look at the job (finishing our basement) he was professional and thorough in his assessment. His crews were friendly and respectful of our property. The workmanship was excellent. We had framers, electricians, plumbers, drywallers, carpenters, painters, and HVAC services. Everyone (including inspectors) was scheduled by Roger and his team. I received almost daily calls from Roger giving me updates on the next phases of the project. Communication and expectations rank high with me and RD Schuller ranks an excellent 10 out of 10!!
Carol Stallings

Roger was highly recommended to us by a friend whose kitchen he had remodeled. From the first visit we felt comfortable working with Roger and he helped us make our vision come alive. Roger stopped by every day to answer questions and check the progress. He set a timeline and brought our Kitchen on time. His skilled craftsman were polite, friendly and responsible, always checking with us first. If a remodel can be a good experience, this was. Roger was encouraging, friendly and easy to work with. We will highly recommend him for future remodeling projects.
Mike & Linda Ring

To whom it may concern: I used Schuller Construction for a major remolding job during the summer of 2016. The job consisted of a new kitchen, new master suite, including bathroom/shower area, and the relocation of the stairway to the second level of the house. There were also various smaller jobs done at the same time.
All of Roger's work was done promptly and during the time frame that was scheduled. The quality of the work is all rated a 10! The crews Roger has were all great people to welcome into your home, and courteous and kept the job site clean.
I would recommend Roger and his crews for any project you may consider.
Sincerely,
Bill Dixon

I worked with RD Schuller on a large home renovation project including a new kitchen, new bathrooms and finished basement. Roger was very easy to work with and kept on schedule and budget, and the process was low stress. I felt very comfortable having his crew in my home. Everyone was polite, respectful, and trustworthy. I have decided to work with Roger again on another renovation project and will continue to use him as my preferred contractor. I also have recommended him to friends.
Lindsay

We hired Roger to finish our basement and he did an amazing job! His team and subcontractors are veterans and did everything we asked. It turned out incredible. He stuck with his timeline, communicated the whole time, and went by the book to make sure everything passed code. Almost 11 months later we had a crack in the drywall ceiling (only issue we've had) and he fixed it right away. Highly recommend!!
Eric Scherer 5/9/2022

Roger's team completed two projects for us. One was a patio cover that turned out amazing and the second project was to finish our basement. We are very pleased with both remodeling projects and we are enjoying our new spaces! I highly recommend R.D. Schuller Construction.
Joe Teate 5/6/2022

Schuller team, Thank you so much for all your help. You made a stressful time so much easier. I truly appreciate your work and speed!
Judy Davis

We are so pleased with our new kitchen! Our project took our kitchen and dining room down to the bare studs, sub floor, and rafters, removed a wall, and added a window. Roger and his crew gave us a big, beautiful kitchen in just 30 days. We appreciated how Roger kept us updated throughout the project and his eye for the smallest details. All of the designers, craftspeople, and salespeople he brought to the job were highly skilled, friendly, and responsible from start to finish.
Carol and Mike Whetstine

Roger and his crew recently did a total bathroom remodel on my home. Glenn and Terry are true craftsmen. They were easy to work with and always cleaned up at the end of the day. I appreciated the fact that Roger was on the job site every day, called me the day before as to when the workers were going to arrive, and coordinated all of the subcontractors as well. Also, many thanks to McKean's Floor to Ceiling for their expertise in laying the tile and all of the coordination as well. Roger also did many small jobs, like fixing a leak in my roof, fixing sticky doors, and grouting windows that were leaking. It is so refreshing to go to just one contractor that can do it all. After speaking with Roger for the first time, I didn't even bother to get a second bid. It is so refreshing to find a contractor that just knows what to do. A great experience and would highly recommend Roger Schuller for any size of remodel job.
George Zieg, M.D.

Roger,
Just wanted to thank you and your team for an absolutely AWESOME job with the remodel in our home. It looks as if it had always been that way. The quality and craftsmanship are superior. Your crew was very professional and courteous. The timeliness of the project from start to finish was greatly appreciated so the house wasn't too disrupted. The remodel definitely added value to our home, and we will DEFINITELY be calling you again soon. Again many thanks from our family, you & your team will be highly recommended from us!
John & Wendy Seigel

The project was done on time, and on budget. The workers were very professional and courteous, and we would highly recommend R.D. Schuller to anyone considering remodeling.
Fred & Kathy Simon

This is the company to choose when you want the job done right by talented craftsmen (special kudos to Dave, Scott, Sean, and Steve). You will be safe in the knowledge that correct permits will be obtained and codes followed. We love our new basement!
Ken & Patti Wilson

R.D. Schuller has done remodeling for us on many projects, Kitchen, Bathroom, Tile Floors, etc. They are on time, clean, and we are extremely happy to write about the company. Thanks again for all your professionalism.
Marilyn Pruse

Our project involved the remodeling of our Master Bathroom. R.D. Schuller did a great job of removing the shower insert from original construction and replacing it with a beautiful tiled stall. We also had some retiling done around the bath tub and replaced faucets around the sink. The bathroom looks great!
Steve Franz

This was the second project Roger completed in our home. This was a complete remodel of our Master Bath. Tiled shower, floors, soaker tub and vanity. It all turned out beautiful. Roger has outstanding people working for him.
Ginny Allen

First, upon meeting with Roger, I was very pleased that he understood exactly what style and look I was going for in my Kitchen. Once the project was underway, I thoroughly enjoyed his construction crew. They were prompt, courteous, personable, and always cleaned up their messes. I couldn't be happier with my beautiful Kitchen, Hall Bath, and Laundry Room. The workmanship is excellent and the finished remodel is gorgeous - Its beyond what I ever dreamed - new cabinets, new countertops, new flooring, new appliances, new mantels for my two fireplaces, plus all in exactly the style that I wanted!
MaryLu McCoy

You did a great job. I'm very happy with the work!
Roger I want to tell you how much I appreciate the offer you made to me about the labor on the deck. I really don't know how to thank you! You have been nothing but considerate of me from day one and I can't thank you enough. In my situation I kind of have to rely on people I trust and you are certainly in that category. Of course, I will continue to recommend you to anyone who asks for a good contractor. But, on a personal note, I certainly appreciate what you have done for me. You help re-enforce my faith in mankind.
Sincerely,
Jan Dillon
Roger I again want to thank you for your professional service on this project. To be honest I was blown away with how you wanted to help us right away and your final product is 110 percent perfect.
Sincerely,
Ken Zarybnicky
To Anyone interested in doing a remodeling project:
Tina and I wanted to remodel our kitchen area. We went to one vendor and became extremely frustrated with the inordinate delays in getting bids, let alone at reasonable prices. We then contacted R.D. Schuller Construction. What a pleasant surprize. Roger Schuller met with us promptly and guided us through the entire process.
His bid was not only prompt but he met with us to go over it in detail. The first vendor told us we'd be without the use of our kitchen for 30 days. Roger said we'd never be unable to use it. His bid was for superior materials and was far less expensive than the first vendor.
He started the project quickly and finished within a little over a week. His team of craftsmen were extremely careful and very good. They pointed out little things we ought to change, which we wouldn't have noticed on our own. Great recommendations.
A great job, done on time and within budget. We highly recommend you consider R.D. Schuller for your next project. We sure will.
Sincerely,
Roger & Tina Miller
To Whom It May Concern:
Based on their previous ability to successfully address problems that are difficult and unusual, I hired R. D.Schuller to complete a second project, one without precedent for any contracting company. My experience has been that when approached with tasks outside the norm, most contractors would look askance, then politely decline or else not return my call. Not so with R.D.Schuller.
Roger, Scott and Dave seemed intrigued by the novelty of the task. Being in unchartered territory didn't deter them. As only experts can, they immediately began drawing from their vast reservoir of experiences which they then applied to solving this unique problem. They persevered, each time fine tuning the final product until they had reached the desired outcome. As I write this I am enjoying the results of their labor.
My sons said it best. "Mom, don't fool around with any of those other contractors; stay with the best." And indeed I shall.
Sincerely,
Dr. Therese Rosse
Roger, Scott, Dave, Steve, and the Plumber too!!
I just wanted to tell all of you how nice and thoughtful you all were. You turned, what I thought would be very stressful into not stressful at all. What a wonderful way to start a new normal.. (as they say)
Thanks so much,
Deanne Marissa & Ryan Balaban (Buster too)
R.D. Schuller did an excellent job. The work progressed very well. Someone was there everyday. The project was beautifully done and done quickly, in less time than my other remodeling bids had projected it would take them.
Robert & Julie Mackin
Everything in the basement looks awesome. We don't see anything else that needs to be fixed/touched up. We love our basement and look forward to using it regularly. Thanks so much!
Andrew and Brooke Clements
Roger is knowledgable, organized and dependable. He knows the ins and outs of the business and has his teams well organized. He gets things done as scheduled. We trust him.
Atul & Jo Ramachandran
To Whom It May Concern:
Recently I hired Roger Schuller and his team to overhaul the unfinished remodel of my basement. This entailed cleaning up the mess left by previous contractors who were obviously out of their depth and unable to handle the problems posed by the basement.
Mr. Schuller and his staff possessed the imagination, the problem-solving and the innovative abilities required for a successful outcome. Furthermore, they involved me in all decisions to insure my satisfaction both before and after completing each step in the process. They maintained a clean work environment and were unobtrusive. Roger monitored the progress throughout.
Had I hired them originally, I would have saved half the final cost. Unlike my previous experiences where the original bid changed frequently without explanation, Mr. Schuller's bid did not change. I recommend this company without reservation.
Sincerely,

Therese Rosse, Ph.D.
I selected R.D. Schuller for a couple of reasons. We had a complex project with a very real time constraint. I had worked with Roger on another larger project and knew that Roger could deliver on time and with a minimum of disruptions to the family. He did both, the project was completed on time and we never lost the use of our home.
Bob Braun
R.D. Schuller has performed several jobs for us and we have more planned in the future. We appreciate his quality work, great ideas, and attention to cost.
Brian and Lucy Stevens
R.D. Schuller managed and completed our projects on time and on budget. They gave great attention to the detail that made the results top quality. Roger's daily oversight and monitoring helps assure the project is finished on time, on budget, and with things done right.
Bruce Froendt
Those are just a few of the words that we, and others who have seen our Master Bathroom Remodel, have uttered. What an amazing transformation you accomplished! It's hard to remember what it used to look like, but when we do, we are so overcome by our "new dream" bathroom!
There are so many special features to our remodeled Master Bathroom that it's hard to decide which we like the most. I know Doug would say his favorite feature is the amazing shower!! The wide open expanse, the double shower heads, the beautiful floor to ceiling tile, the pebble floor, the accent tiles... all of it combine to create a spectacular room in and of itself. The heated floors follow close behind for him, especially as the weather has gotten colder! He loves his closet and his new vanity are as well.
My new closet is absolutely amazing, and by far my favorite feature is the window in the closet. I love being able to look out day or night and see the sky. I have so much more space for clothes and it feels like a whole other room as well. My vanity is wonderful, our storage space is great, and all the mirrors make the bathroom seem even bigger than it actually is. I love the shower and heated floors as well.
Then there is the magnificent whirlpool area with the chandelier, beautiful granite, and amazing windows, (and appearance of a window)! It is a true focal point of the whole room. All of the lighting is beautiful, bright and cheery when needed, or subdued and soft as an accent.
Roger, all your workers were fantastic, but Nick was by far the best of the best. He really went over and above what was needed to not only complete his work, but to make sure other workers were completing their jobs. He was always available for questions, and if he didn't know the answer, he would find the answer. His talent as a carpenter is absolutely astounding. There wasn't anything you or I asked him to do that he couldn't do. All the shelves, boxes, and shoe areas in the closets, the beautiful glass inserts in the doors, the step and area around the Jacuzzi, he does it all! Our deepest thanks to him for all of his hard work and time spent in our home. It was truly a pleasure having him around!
Roger, thank you so much from the bottom of our hearts for your guidance in remodeling our bathroom. It was your honesty about what we could and could not achieve within the given space that encouraged us to push the walls out onto the deck, creating the extra room for the closet. We have never regretted that decision; it was the only thing to do. It is unbelievable to look at the back of our house now and realize that it didn't always look this way. So many people have commented on how great our back looks and though it took away deck space, it did make the back of the house look fantastic!!
You and your company were absolutely outstanding to work with. From beginning to end, the work area was clean, and dust contained as much as possible. Everyone was very courteous and knowledgeable. We felt very comfortable with them around, and when we were gone, we knew we could trust the workers with our home.
We could not be happier with the outcome of our bathroom remodel. We thank you so very much for turning an eyesore into a spectacular room! It was a pleasure working with you and all those affiliated with you. We sing your praises all the time, and are happy to recommend you to anyone looking to remodel. Now when we travel, (and we go to some very nice places), the thing we miss the most about home is our new bathroom! You have definitely spoiled us!
We hope this finds you well, and that the economy hasn't been to hard on you. The quality of work you do speaks for itself, so in an era when only the best will do, you are it! Please know how appreciative we are for everything you did to help us create our dream bathroom! The words "Thank You" just don't seem to express how happy we are with the outcome, but we do Thank You so very much!
Most Sincerely,
Dr. Doug and Karen Brouillette
The Schuller team was very professional at all times and paid attention to the details while performing their tasks. Roger remained engaged with all aspects of the project to insure a quality outcome. I would recommend them to others!
George Vidrine
Excellent service, quality and response time!
Stephanie Bunt
Professional, reliable, experienced, and focused.
Nicy & Roy Abraham
You completed your work and supervision in good fashion. This is the third remodeling project you have completed for us, and we are pleased with all your efforts.
Neil Hammitt
R.D. Schuller came highly referred. After receiving their reference list of over 15 previous customers, I called and not one person had negative feedback. The price was competitive, but it was the schedule that convinced us to go with R.D. Schuller. I always felt that the team was working hard and efficiently, not once did I see any delay caused by lack of planning or scheduling. I would definitely recommend R.D. Schuller.
Marisa Fish
Scott and Dave were wonderful to work with. They had many great ideas and suggestions and where able to make our requests reality.
Matt List
Roger,
Kudos to you and your team! Everything for our basement finish turned out perfect; on time, on budget and as we planned. We would definately call you again if we have another project.
Greg Schuett
Dear Roger,

Wow!! Magnificent!! Beautiful!! Unbelievable!!


Roger,
Every morning, like today when it is 0 degrees out, I appreciate the heated floor in the bathroom even more. We are very happy with the results of the bathroom and bedroom remodel and we have had many nice comments on the project.
We really appreciated the people that you had work on our project. Each and everyone introduced themselves, were courteous, took care not to disturb the other areas of our house, were happy to answer all of our questions and informed us when there were any problems or issues.
Thank You,
Pete & Patty Miller
Roger,
You and your crew were a pleasure to work with. I knew what was going to happen through the whole process and all timelines were dead on.
Thank You,
Greg & Jane Beynon
Great Work! Good coordination in getting the next workman here when the last one was finished.
Harriet & Quentin Moore
We are getting rave reviews from the neighborhood, thanks! It was a good feeling to be able to tell you my wants & have it taken care of.
Roz Sedlak
Great job - Roger & Nick - I look forward to our next project.
Daniel Kiper
Thank you so much Roger! Our new living space is great!
Brian & Jenny Williams
As I communicated during the project, your crew was neat, friendly, knowledgeable & willing to do whatever was needed. I have recommended your services to others and have only the best & most positive things to say about this project. We would use you again in a heartbeat if the situation should arise! Thank you - we have had alot of positive feedback on the kitchen & we are very happy with the results!
Brad & Lynne Grubb
The employees of R.D. Schuller take pride in their work. They are craftsmen, very meticulous and they are perfectionists. Roger employs excellent subs and they were very quick to correct any issues that we had.
Michael & Patty Curry
We appreciate your willingness to do smaller projects.
David and Cheryl Banks
"Thanks Roger - you did an on-time, great job and I appreciate it."
Jim Turpen
"Work was done on time, and according to plan. The work area was kept neat and they cleaned up when done. Workers were courteous and always knew what work was to be done each day. Everyone stayed on task and did not waste time."
George & JoAnne Reynolds
"Roger, we appreciate your help on such short notice for addressing the problems at my parent's old home. Thanks for your reassurance and showing concern. You've been a good person to work with."
Atul & Jo Ramachandran
"Would definitely use you again"
Karen James
Mr. Schuller
Thank you for the fine work the painter and everyone did in our home. I appreciate the calls and visits to our home from you to check on results. Thanks again and we will be happy to recommend your company. Thanks Mrs. Horn.
Mrs. Horn

Contact R.D. Schuller: 402.333.8181
R.D. Schuller serves Omaha and its surrounding communities, including:
Papillion, Bellevue, Valley, Elkhorn, Gretna, & Bennington, Nebraska.